How many kids do you have and what are their ages? 
I have 4 year old twins, Quinn and Cora. Quinn is shy, but so funny, he is a sweet boy, so loving and nurturing. Cora is a true girly girl, she loves to dress up, pick accessories for her hair, and dance!
What do you wish most for your kids? 
I wish for my children that they always follow their dreams and stay true to who they are no matter what they do!
Why did you decide to launch your business?
I've always loved to bake. In high school my friends would come over on Friday night and we would bake chocolate chip cookies and sing songs in the kitchen.
I went to college at St. Joes in Patchogue, double majored in criminal justice and human relations and worked as a paralegal for about 8 years.
I got married to the love of my life, we had twins and I was able to work from home, drafting legal documents at nap time, night time, early in the morning.
Eventually I decided to move on and that's when I created Treats by Allie. When I launched in December of 2020. I went into businesses walked into stores, gave away cookies and crumb cakes and business cards. All of a sudden Treats by Allie exploded into something I would have never imagined.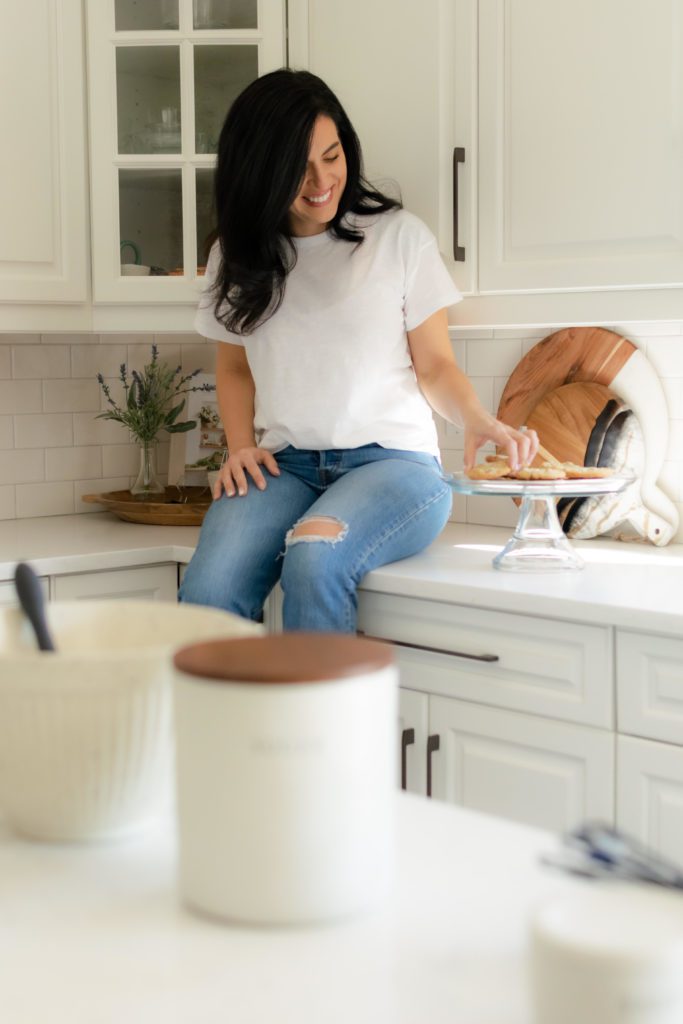 Tell us more about your business!
At Treats by Allie we create treats like decorated sugar cookies, cakesicles, chocolate covered treats, mousse cups and more! We also host cookie classes which includes step by step cookie decorating with me! I am looking forward to doing many of these this coming holiday season.
What is the best mom advice you can give?
Being a mom is one of the hardest jobs there is, my advice would be to trust yourself, you know your babies best.
What is your favorite go to recipe? 
One of my favorite recipes is my edible cookie dough I use to fill cakesicles! But don't be afraid to eat this from the bowl, roll it into balls and freeze it, throw it on ice cream or dip it in chocolate! Here is the recipe!!
Ingredients:
2 1/4 cups of heat treated flour (baked at 350 for 5-10 min or until temp if flour is 160F)
1 cup room temp unsalted butter
1 cup light brown sugar
1/2 cup granulated sugar
2 tsp vanilla
1 tsp of flaky sea salt – or more if you'd like!
2 cups mini chocolate chips
3 tbs milk (if needed)
Instructions:
Cream butter until fluffy
Add sugars beat for 2-3 min
Add in vanilla
Reduce speed and add flour and salt
Slowly add 1 tbs at a time of milk until your desired texture
Fold in mini chocolate chips
Ps- you can add in any thing you want! Peanut butter cups, sprinkles, any of your favorite candies!