Happy New Year!
We have received MANY requests for winter time activities for families that are either outdoors or can be enjoyed from the comfort of their homes. This list is a work in progress, and we will continue to add to it throughout the season!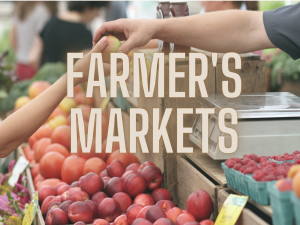 South Shore Farmer's Market 
940 Montauk Hwy, Bayport
Saturdays through March 12th
9 AM-1PM
Shop over 30 local vendors in the Bayport Flower House Greenhouse
Garden Farmer's Market
67 Avery Ave., Patchogue
Saturdays and Sundays year round (in the greenhouse during the winter months)
10 AM-2 PM
Artisan Market now featuring vendor led workshops.
Jones Beach Seal Walk
West End 2-Jones Beach State Park
150 Bay Parkway, Wantagh NY
Fridays and Saturdays 10:30 AM & 2:00 PM
Must pre-register through the link provided
Montauk Point State Park
2000 Montauk Highway, Montauk NY
Saturdays and Sundays at 9 AM
Must register by calling (631) 668-5000 ext 0
CRESLI Seal Walks at Cupsogue Beach
975 Dune Road, Westhampton Beach, NY
Saturdays and Sundays at varied times
Click the link provided to see times for each date and to pre-register
Our local libraries are INCREDIBLE resources. They typically offer a full calendar of events that includes virtual events for all ages as well as grab & go activities for some fun at home! Click each link for each library's calendar of events.
Sayville Library
Mini Monet
122 & 128 Main Street, Sayville
(631) 218-9797
Open Wednesday-Sunday (Wed/Thurs 11-5, Fri 11-6, Sat 11-5 & Sun 11-4)
Mini Monet has ceramic kits, wood cutouts and canvas kits available for pick up.
AR Workshop Patchogue
27 South Ocean Avenue, Patchogue
(631) 730-3627
Check out their website for a variety of DIY To-Go Kits.
Hammer and Stain 
15 Main Street, Sayville
(631) 891-5524
Open Wed-Fri 4-8 and Saturday 10-4
Check their shop for a take and make area full of wood projects, ceramics and seasonal items.
The Rinx at Harborfront Park
101-A East Broadway, Port Jefferson
(631) 403-4357
Open Monday-Friday varying times, select link to see daily times and rates. No reservations required.
Tanger Outlets Deer Park Ice Rink
152 The Arches Circle, Deer Park
Open Wed & Thurs 3:30-8, Fri 3:30-9, Sat & Sun 11-9
Southhampton Ice Rink, Southampton
668 County Road 39, Southampton
(631) 283-2158
Check open skate session days and times at the link provided.
Igloos also available to rent and include a bluetooth speaker, board games, and seats up to 6 to enjoy Local Burger or warm up in between skating.
Rhum
13 East Main Street, Patchogue
(631) 569-5944
Reservations must be made in advance and are available in 2-hour increments and include the first round of drinks for up to four people for just $100.  Each additional guest is $25 (first round also included). There is a 6-person maximum per cottage.Receive 50% off booking fees during: lunch – 7 days a week & dinner – Monday through Thursday.
The Oar
264 West Ave., Patchogue
(631) 654-8266
Details include: Full Size (Max of 6 people) Tuesday – Thursday $75 Rental Fee, Friday – Sunday $150 Rental Fee
Tiny Igloo(2 People) Tuesday – Thursday $50 Rental Fee, Friday – Sunday $100 Rental Fee
Price includes 1st round of drinks & maximum of 2 hours.
ITA Kitchen
45 W. Main Street, Bay Shore
(631) 267-5916Details include: No fee & no minimum Monday-Thursday, Credit Card must be given to hold reservations. Monday-Thursday cancellations must be given within 24 hours.  No-shows or last minute cancellations will result in a no show fee of $100.00. Friday-Sunday no-shows or last minute cancellations will result in a $200.00 fee.Minimum $200 check spend Friday-Sunday.
Maxwell's
501 Main St., Islip
(631) 201-0011
Details include: 2 hours for $150 and 8 person max. Includes your first round of drinks with the purchase of food, a special Igloo menu and an exclusive Maxwell's server for the two hour duration.
Drift 82
82 Brightwood Street, Patchogue
(631) 714-4950
Details: Drift 82 requests if you are interested in igloo dining, please contact the restaurant directly.
WAVE Restaurant at Danfords 
25 East Broadway, Port Jefferson
(631) 928-5200 ext. 170
Details include: reservations are available 7 days a week for lunch and dinner. Full menu service for a 2-hour dining experience, seats up to 6 guests and 2 bottles of champagne are included as an add-on bonus. Reservation fee is $150 and there is a $100 minimum on food and/or beverages.