As we close out 2021, and begin our journeys in 2022, let's recognize the importance of self care. Self care is defined differently by each of us based on our wants and needs, but I think we can agree a big part of it is taking time for yourself. Your happiness and joy will be that much more powerful to those around you if you take time out for yourself.
We have put together a list of some of the top local small businesses offering Wellness & Beauty services – and we hope  you make an appointment to take the step toward investing in you.
Crystal Light Bed
85 W. Main Street
East Islip, NY 11730
Crystal Light Bed can help you!
Reduce stress and pain, increase energy and drive, deepen Spirital connection, growth & faith, clear and align energy or receive guided messages from above!  
You can find their website here
Fluid Power Barre Fitness
14 South Main Street
Sayville, NY 11782
917-539-4006
Fluid Power Barre Fitness offers expert barre classes in a warm, supportive studio. They help you transform your body and connect with your deepest inner strength! They also offer Sunday yoga, monthly restorative and Reiki evenings, ITA energy alignments, and a Fluid Power Barre Teacher Training weekend Feb 4-6.
You can find their website here
Botox Beauty Bar
49 Main Street, Suite 2
Sayville, NY 11782
631-268-0086
Botox Beauty Bar is the premiere Medical Aesthetics Office of Sayville New York. They offer anti-aging services like Botox, fillers, micro needling, facials and more in a luxury setting. Visit them to meet their beautiful talented nurse practitioner and medical aesthetician. Welcome the New Year by counting  your blessings instead of your wrinkles! 
You can find their website here
Karasmatic Day Spa
861 Montauk Hwy
Bayport, NY 11705
631-472-1005
Karasmatic Day Spa offers a variety of fabulous treatments including facials, massages, injectables and laser hair removal. They even offer the option of spa parties!
You can find their website here
KickFit
1626 Locust Avenue, Unit 1A
Bohemia, NY 11716
631-319-1786
Check out Suffolk Counties Premier KickBoxing Studio, Voted Best of Long Island 3 years running! They offer Fitness KickBoxing, Muay Thai, Ju Jittsu and Total body Shaping classes. Kick Fit was created with the belief that Kickboxing & Muay Thai are some of the most effective and fun platforms for overall fitness. In Fitness Kickboxing you train like a fighter without actually fighting another person.
You can find their website here
Pure Envy – Holistic Spa
20 Montauk Hwy
Blue Point, NY 11715
631-255-0095
We are your local SkinCARE & Wellness experts, specializing in results driven treatments with a Holistic approach! We offer Eyebrow design..Anti-aging corrective treatments. Teen/problem skin issues.. Therapeutic & Medical Massage.. Body-Sculpt.. & much more! All services are custom & can be tailored to your specific needs/goals.
They are offering all new clients $10 OFF their 1st Facial or Massage treatment!
You can find their website here
The Beauty Studio LI
1400 Montauk Hwy
Oakdale, NY 11769
631-438-1163
The Beauty Studio is a safe, serene place for you to feel completely pampered. Offering advanced skin treatments with a luxe-style experience, you are sure to receive the glow-up you've been looking for! Try out The Beauty Studio's new "Hydraglow" facial that provides gentle exfoliation with simultaneous serum infusion to give your skin ultimate rejuvenation
You can find their website here
The Little House of Healing
1405 Montauk Hwy
Oakdale, NY 11769
631-750-0709
Their goal is to help each client achieve the level of well-being they are searching for, whether that be more peace of mind, chronic pain management,  pain relief, or simply relaxing and coping more adeptly with life's daily struggles. They offer medical massages, therapeutic massages, Ayurveda massages, and skin care services!
You can find their website here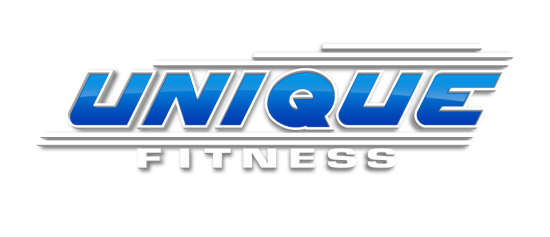 Unique Fitness Holbrook
4890 Veterans Memorial Highway
Holbrook, NY 11741
631-750-6940
Unique Fitness offers 3 locations here on Long Island, each with their own style and focus, attracting people of all different ages, fitness levels, and abilities. We are locally owned and family operated – meaning a more personalized and friendly membership experience when compared to joining a larger franchise or corporate-type gyms. 
You can find their website here